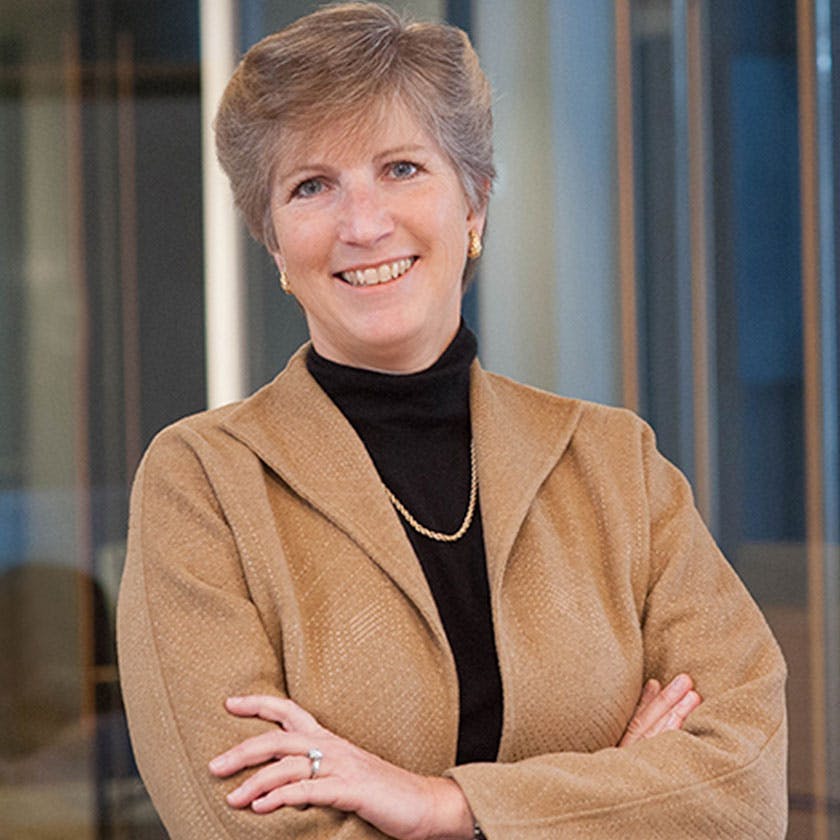 Nancy L. Williams
---
---
Nancy Love Williams focuses her practice in the fields of corporate and commercial law, with an emphasis on finance, commercial real estate, mergers and acquisitions, and equine law. She has represented financial institutions, security alarm companies, health care institutions, and other corporate clients, as well as entrepreneurs, in connection with their financing, real estate, and growth opportunities. Nancy also represents individuals and businesses involved in the equine industry. She has handled extremely complex transactions and delicate negotiations with great success.
In the area of finance, Nancy counsels corporate borrowers as well as international, national, and super-regional banks and their subsidiaries, private equity funds, and private investment companies. Her practice includes loan origination as well as debt restructuring and workouts. She routinely handles complex syndicated credits, intercreditor relationships, cross-border facilities, asset-based lending, letters of credit, and real estate finance.
In the area of commercial real estate, Nancy counsels her clients, whether financial institutions, developers, or buyers, sellers, landlords, or tenants, in the acquisition, financing, leasing, and disposition of real estate. She has extensive experience advising both landlords and tenants in commercial leasing and advising banks and borrowers in construction and mortgage financing, whether bilateral or syndicated.
She often shares her insights with relevant media outlets and has been published in The Banking Law Journal.
---