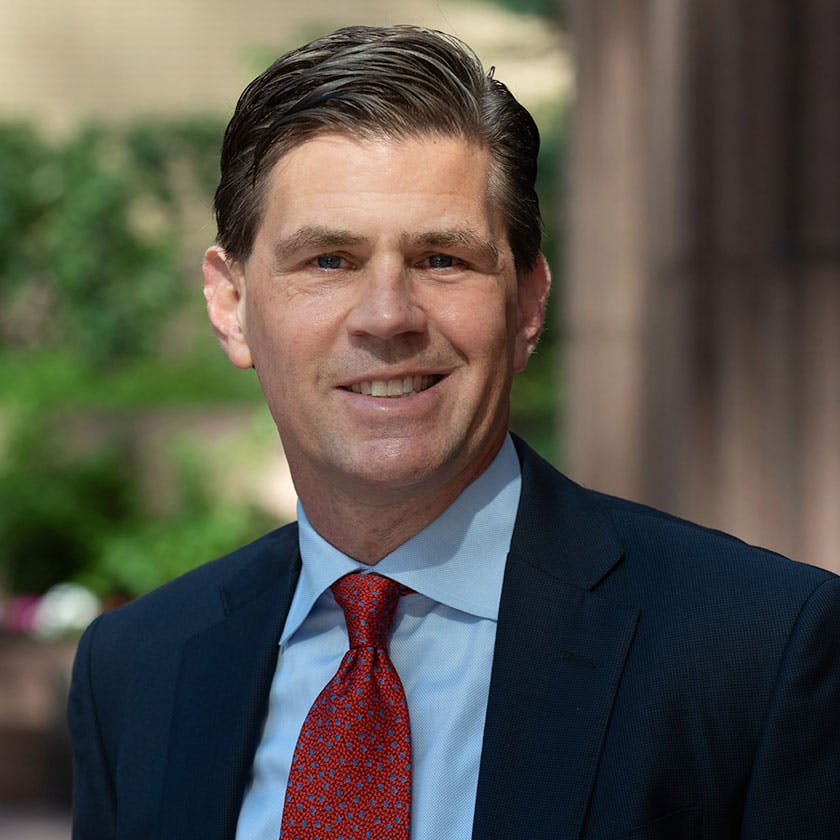 Matthew H. Haverstick
---
---
Matt Haverstick is a managing partner of the Firm and a partner in the Litigation Department. He represents government officials, private entities, and individuals in high-profile, media intensive litigation and appeals, ranging from major grand jury investigations to Pennsylvania Supreme Court arguments over the constitutionality of state laws. Referred to in media reports as "counsel of choice for state Republicans in a number of recent policy fights" for his work on matters that garner national press attention, Matt has a strong understanding of local, state, and federal governments, their stakeholders, and the media.
Matt is well known for his appellate advocacy on matters involving important government, public policy issues, Pennsylvania constitutional law, and state grand jury practice. He has argued before the Pennsylvania Supreme Court numerous times, and he has argued and briefed upwards of 100 matters in Pennsylvania's Commonwealth Court. Matt also frequently represents both private and public entities in white collar criminal matters, regulatory investigations, and high-stakes civil litigation.
In addition, Matt has successfully handled various newsworthy legal matters, including his representation of the Roman Catholic Diocese of Harrisburg and the Roman Catholic Diocese of Greensburg, which were both included in the grand jury report on child sex abuse in Catholic churches. He has represented State Senate Republicans and congressmen in legal fights such as redistricting, gubernatorial COVID-19 emergency orders, and election outcomes; as well as the Pennsylvania Treasury in a multi-million dollar dispute with the State of Delaware that is pending in the U.S. Supreme Court's original jurisdiction. Matt also handled litigation against the NCAA, which overturned all sanctions against Penn State and caused the NCAA to cede control of a $60 million trust, resulting in the funds being solely spent in Pennsylvania to combat child abuse.
Matt understands the critical importance of serving as a trusted advisor and counselor to his clients and is adept at handling media inquiries and often serves as a spokesman on behalf of his clients. He has been featured in various television and print outlets, including The New York Times, The Wall Street Journal, The Washington Post, The Los Angeles Times, NPR, Time, and the BBC.
---
Representative Matters
Defeated quo warranto challenge to sitting District Attorney's right to hold office in matter involving interpretation of the County Code.
Represents two Roman Catholic Dioceses in grand jury and civil investigations of child sexual abuse and related matters
In Election Code challenge, sought and received court order removing lieutenant governor candidate from the ballot because of his ineligibility for office under the Pennsylvania Constitution
Represented two State Senators in quo warranto action against county sheriff, resulting in sheriff's resignation after injunction hearing.
Successfully sought order from the Pennsylvania Supreme Court in its King's Bench jurisdiction granting relief to the Pennsylvania Senate from a Court-ordered deadline.
Represents Pennsylvania in litigation against Delaware pending in the United States Supreme Court's original jurisdiction over multi-million dollar unclaimed property liability.
Successfully represented Pennsylvania Senate Republican Caucus in amending constitutional ballot question.
Successfully argued in Pennsylvania Supreme Court to reverse Gov. Tom Wolf's firing of Office of Open Records Executive Director Erik Arneson.
Represented Pennsylvania Senate Majority Leader Jake Corman in successfully suing the NCAA to revoke the NCAA's "Consent Decree" and all accompanying punishments on Penn State University, and in defending the constitutionality of a state law directing the NCAA's unprecedented $60 million fine of Penn State fund child abuse programs in Pennsylvania.
Represented, as outside litigation counsel, the Intergovernmental Cooperation Authority, the state agency that oversees the finances of the City of Pittsburgh.
Represents multiple beer trade industry groups in litigation and regulatory matters, including before the Pennsylvania Liquor Control Board.
Conducted internal investigation of the Coatesville Area School District and uncovered rampant theft, mismanagement and lack of effective governance at senior administrative and board level, which resulted in a several hundred page investigative report (publicly released) detailing the fraud and lack of internal controls and recommended sweeping overhaul of internal district policies.
Represented Pennsylvania Turnpike Commission in state grand jury investigation and argued on behalf of the Turnpike Commission in Supreme Court on availability of state agencies to invoke attorney client privilege in grand jury investigations
Headed a team of lawyers in representing the State Senate Republican Caucus and approximately 60 individuals in State House Democratic Caucus in connection with the Pennsylvania Attorney General's Bonusgate investigation.
Represented the Pennsylvania Department of Environmental Protection and the Pennsylvania Public Utility Commission in defending the constitutionality of the State's Marcellus Shale law, arguing as lead counsel before the Pennsylvania's Supreme Court.
Represented a prominent Philadelphia law firm in legal malpractice action involving a multi-million dollar construction project with a Commonwealth entity.
Argued before Pennsylvania's Supreme Court on behalf of a charter school seeking relief from an imposed student enrollment cap.
Argued before Pennsylvania's Supreme Court on behalf of the State Senate on the Senate's ability to invoke attorney-client privilege in response to a right-to-know law request.
Represented the Speaker of the Pennsylvania House of Representatives in federal and state redistricting litigation.
Ongoing representation of the Senate Republican Caucus in a wide variety of matters.
Represented multiple charter schools involved in federal criminal investigations.
Represented gaming company in grand jury investigation.
Represented executive branch agency's chief counsel in grand jury investigation.
Represented state legislators in multiple criminal and civil rights matters.
---
Professional Associations
Co-Chair, American Bar Association, Criminal Justice Section, White Collar Crime Committee, Public Corruption and Extortion Sub Committee
Board Member, Pennsylvania Commission on Crime and Delinquency
Philadelphia Bar Association
---
Recognition & Accomplishments
PA Power Law 100, City & State PA (2022)
Chambers USA, Litigation: White-Collar Crime & Government Investigations (2015-present)
Pennsylvania Super Lawyers (2011-2022)
Best Lawyers in America (2021-2023)
---