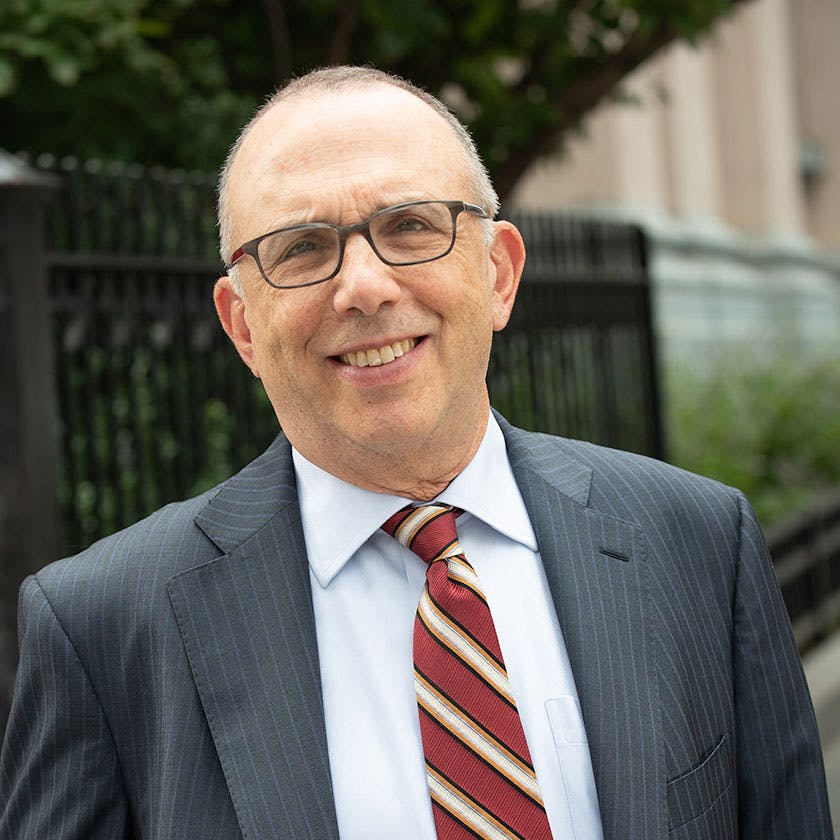 David L. Hyman
---
---
David serves as the Chair of Kleinbard's Government Relations Group and served as a managing partner of the Firm from 2004-2017. David provides representation to a broad range of clients in matters where state and/or government presents an obstacle or opportunity. On a daily basis, he interacts with elected and appointed officials in Philadelphia, the region, and Harrisburg.
David's clients include nonprofit organizations, public entities and businesses from a variety of sectors including, professional sports, gaming, healthcare, manufacturing, and real estate. From contract and funding procurement to long-range planning and crisis communication, David provides the strategic guidance necessary to strengthen clients' positioning with local and state government.
Throughout his career, David has developed strong ties with state and local officials and has a deep understanding of their priorities and approaches to public affairs. He has worked alongside elected officials in various capacities, including as Chief of Staff to a Philadelphia City Councilman. He draws upon these experiences and knowledge to benefit his clients.
---
Representative Matters
Act as local government relations counsel to the Philadelphia Bar Association on matters affecting the legal profession.
Assist an e-sports company in its government relations and lobbying efforts.
Provide strategic guidance to a chemical manufacturing company on legislative and regulatory affairs and helped to increase the company's visibility within relevant agencies.
Represent a funeral home on miscellaneous local and state regulatory matters.
Assist construction developers on opportunities for state support and coordination with local agencies.
---
Professional Associations
Vice Chair, Philadelphia Authority for Industrial Development Board
Former Mayor's Representative, Philadelphia Industrial Development Corporation Board

Former Mayor's Commission on Gaming

Founding Board Member, Mayoral Appointee, Greater Philadelphia Tourism and Marketing Corporation Board (now Visit Philadelphia)
Board of Directors, Building Industry Association
Former Chairman of the Board, Philadelphia Gas Works
---
Recognition & Accomplishments
George M. Ross Award, Operation Understandings (2013)
Eisenhower Exchange Fellowship
Wexner Heritage Fellowship
Judge Learned Hand Award, American Jewish Committee, Philadelphia Chapter (2008)
Philadelphia Leadership Exchange, Philadelphia Economy League (2009 – 2013)
---
Community Activities
Board Member, American Jewish Committee, Philadelphia Chapter
Founding Board Member, Congregation Kol Ami
Past President, Operation Understanding
Past President, The Association for Independent Growth