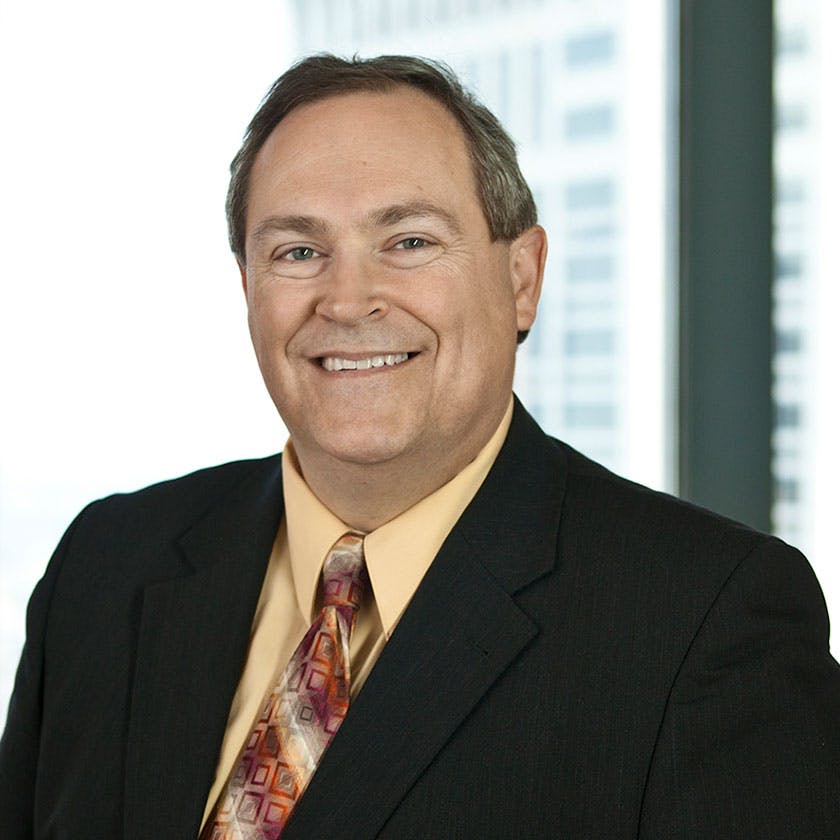 Paul G. Gagne
---
---
Paul is Of Counsel to the Firm and is a member of the Litigation Department. He practices in the areas of commercial, tort, insurance coverage, and intellectual property litigation in state and federal courts. Paul has extensive experience in complex commercial litigation, including business disputes, business torts, intellectual property disputes, contract disputes, employment disputes (including restrictive covenants), insurance coverage matters, and insurance bad faith litigation in the state and federal courts.
In the area of insurance coverage, Paul works with a team of Kleinbard litigators representing a major insurer with respect to claims arising from the sexual abuse of minors and sports-related concussion syndrome. He also has significant experience representing an insurance company in liquidation in the Commonwealth Court involving a diverse set of claims that include toxic torts, environmental contamination and general business disputes. His intellectual property experience includes the representation of clients in matters concerning trademarks, unfair competition, and trade secrets. He also advises business clients on intellectual property matters, with an emphasis on trademarks and unfair competition.
---
Representative Matters
Represents major insurer, Pennsylvania Manufacturer's Association Insurance Company (PMA), in Pennsylvania state court litigation against Penn State arising from the child sex abuse case involving former Penn State football assistant coach Jerry Sandusky.  This complex case was recently settled.  It involved the issues of whether PMA was obligated to defend and/or indemnify Penn State with respect to claims asserted by numerous alleged Sandusky victims and raised novel issues of insurance coverage law.  Kleinbard successfully defeated Penn State's efforts to move the case from Philadelphia to Centre County and has recently obtained two crucial summary judgment rulings: one that enforced a policy exclusion for abuse and molestation, thereby eliminating a significant portion of Penn State's claims; and another denying most of Penn State' bad faith claim against PMA in a ruling that was significant because the Court held as a matter of Pennsylvania law that PMA had not engaged in bad faith by pursuing several steps that insurers commonly take in coverage disputes.
Achieved a significant victory for the Statutory Liquidator of Reliance Insurance Company in the Supreme Court of Pennsylvania, on a claim brought by Raybestos Products Company.  Property adjacent to Raybestos' Indiana plant was contaminated with PCBs and lead from the plant.  Reliance insured Raybestos from 1991 to 1995; however, there was no direct evidence of when the pollution, which was discovered in 1996, occurred.  The Reliance policy issued to Raybestos contained an exclusion barring coverage for pollution.  Raybestos' claim was for approximately $7 million plus prejudgment interest but the statutory Liquidator determined that Raybestos was owed $0.  Kleinbard's team persuaded a referee appointed to hear the matter that the pollution exclusion barred coverage for Raybestos' claims.  Kleinbard's team successfully defended this ruling on appeal, where it was affirmed by both the Pennsylvania Commonwealth Court and the Pennsylvania Supreme Court.
---